Yoga + Brunch
Lucy restaurant presents Yoga + Brunch once a month on Sunday from 9:30am to 10:30am inside our private room, H4. Wind down and stretch out your weekend at Yoga + Brunch and get your 1st MIMOSA FREE! Stick around after class for our Weekend Brunch with breakfast served until 2pm.
Call Lucy Restaurant today at 720.274.6868 to reserve your brunch table and save your spot in class for just $15. Classes and instructors below.
*Bring your own mat. Space is limited.
June
July
August
September
June Yoga Classes
Sunday, June 30: Jen Shoutta
9:30 – 10:30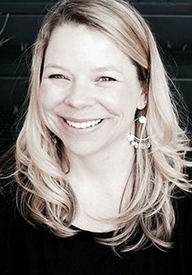 This Yoga Brunch class will be taught by
Jen Shoutta
. Jen teaches Hatha yoga, Hot yoga, and children's yoga. She has earned her RYT 200 and her certificate of completion of children's yoga teacher training. Jen came to yoga through a running injury, having run 1 full marathon and 8 half marathons, without ever knowing the importance of cross training, stretching, and self-care. It was a recipe for burn out and injury. Once Jen tried yoga she truly understood the importance of slowing down. Jen's main purpose with her teaching is to give her students a safe, nurturing space to slow down and feel at home in their bodies. Her classes are focused on breath, slow intentional movement, and finding the space to truly love yourself for who you are.
July Yoga Class
Sunday, July 28: Alex Sandoval
9:30 – 10:30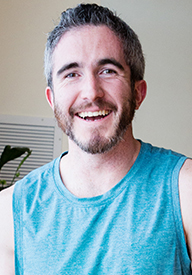 This Yoga Brunch class will be taught by Alexander Sandoval. Alex loves the yoga practice for it's ability to provide tools for attentiveness and body awareness in an increasing fast paced and attention diverting world. He has been teaching since earning his 200-hour certificate in 2016. He is currently pursuing advanced education with Amy Ippoliti and 90 Monkeys. Alex loves designing unique and inspired classes. He excels at breaking down posture and flow in an easy to understand and educational manner while still emphasizing the inherent fun of breath and movement. Alex prides himself on an honest, straightforward, and ultimately life affirming approach to teaching. Join him for a vinyasa flow class equal parts fun and educational!
August Yoga Class
Sunday, August 25: Justin K with music by Marco
9:30 – 10:30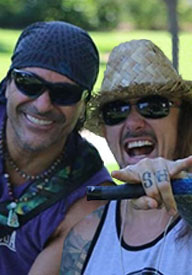 This Yoga Brunch class will be taught by
Justin Kaliszewski
. Set to the world class LIVE music of Marco DiFerreira, this yoga class experience will obliterate your boundaries, and set you on a new path of exploration through asana. Marco's music has graced the stage and studio, and sounds a little like Led Zeppelin and Jack Johnson had a baby and raised it in Brazil. Justin "Jud" Kaliszewski is the best-selling yoga teacher and renowned creator of Outlaw Yoga. Author. Artist. Adventurer.
September Yoga Class
Sunday, September 15: Rose Shattell
9:30 – 10:30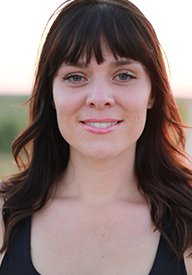 This Yoga Brunch class will be taught by
Rose Shattell
. Rose is a Denver based Yoga Teacher and Massage Therapist committed to blending the best of eastern and western teachings into a modern take on vinyasa yoga. She draws from her therapeutic background to teach full spectrum yoga classes focused on creating efficient stability, mobility, and safe and healthy movement in the body. Rose believes that movement is freedom and when movement is practiced with intention it translates to better living. Rose is 500 E-YRT certified. She graduated from the Denver School of Massage Therapy in 2005 and has taken additional training in hot yoga, prenatal yoga, and movement therapy.