Yoga + Brunch
Every Sunday Lucy restaurant presents Yoga + Brunch from 9:30am to 10:30am inside our private room, H4. Wind down and stretch out your weekend at Yoga + Brunch and get your 1st MIMOSA FREE! Stick around after class for our Weekend Brunch with breakfast served until 2pm.
Call Lucy Restaurant today at 720.274.6868 to reserve your brunch table and save your spot in class for just $10. Classes and instructors below.
*Bring your own mat. Space is limited.
April Yoga Classes
Sunday, April 2: Jackie Casal
9:30 – 10:30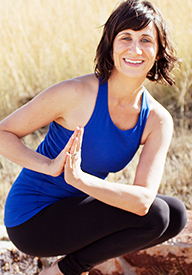 This Yoga Brunch class will be taught by Jackie Casal. For the past 12 years, Jackie has been passionately teaching and practicing yoga in Denver, CO. Believing that yoga can awaken us to the vast capacity of our hearts, minds and spirits, her intention is to empower her students to live boldly and authentically. Jackie's classes are a combination of enlightening inspiration, graceful movement, alignment and encouragement. Through her flowing sequences and heart centered intention she creates an environment for each student to blossom into his or her greatest expression of each yoga posture, and brightest self. Visit
Jackiecasalmahrou.com
for more information or take an online class with her on
YogaDownload.com
.