Yoga + Brunch
Lucy restaurant presents Yoga + Brunch once a month on Sunday from 9:30am to 10:30am inside our private room, H4. Wind down and stretch out your weekend at Yoga + Brunch and get your 1st MIMOSA FREE! Stick around after class for our Weekend Brunch with breakfast served until 2pm.
Call Lucy Restaurant today at 720.274.6868 to reserve your brunch table and save your spot in class for just $10. Classes and instructors below.
*Bring your own mat. Space is limited.
July
August
September
July Yoga Class
Sunday, July 29: Alexander Sandoval
9:30 – 10:30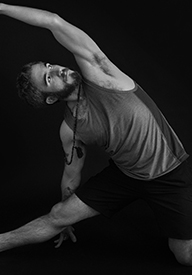 This Yoga Brunch class will be taught by Alexander Sandoval. Alex stumbled into yoga, simply looking for freedom from stress and bad habits. He soon found that the hours he spent on the mat were the best moments of his day. Yoga became his lifeboat during two years of radical personal upheaval and positive transformation. Alex credits the practice for saving his life. He considers it his life mission to share his passion for the practice with as many people as possible. Operating from the belief that yoga is an all-inclusive source of healing, Alex strives to teach classes with an emphasis on self-compassion, self-study, mindful attention to detail, and a meditative awareness of the link between breath, energetic patterns, and resulting ability to take the yoga out of the studio.
August Yoga Class
Sunday, August 26: Meredith Cameron
9:30 – 10:30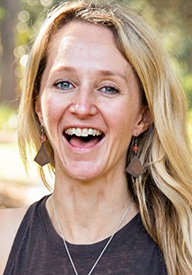 This Yoga Brunch class will be taught by
Meredith Cameron
. An international yoga teacher and the founder of Yoga Stability, an awakening of familiar yoga poses by cultivating awareness around personal habits and learning to find personal bone structure, so that one can ignite their organs and really up the ante on overall health and life. Meredith travels teaching workshops, retreats, and intensives that give you tools to be a well-informed individual. She is proudly admit that her teachings are one of a kind, as she has seen the need for everyone to wake up to their own personal set of conditions and realize that not all cues are created equal. Meredith's teachers inspire her and influence her daily: Melissa French, Shannon Paige, Elena Brower, and others.
September Yoga Class
Sunday, September 9: Rose Shattell (ADULT CLASS)
9:30 – 10:30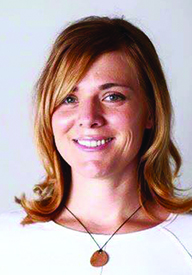 This Yoga Brunch class will be taught by
Rose Shattell
. Rose is a devoted and purposeful practitioner and teacher of massage and yoga and lulu lemon ambassador. Rose's classes guide students at any level through creative and strong yoga asana. Rose is registered through Yoga Alliance 200 E-RYT and 500 RYT and leads Vinyasa and Hot Teacher Trainings as well as yoga retreats to Costa Rica and Mexico. Rose believes movement is freedom and yoga is a sacred way to achieve that freedom by exploring your personal relationship to your body and your mind. Rose's classes are inspired by the incredible potential of the human spirit, her teacher Shannon Paige, and her lifelong work with horses.
Sunday, September 9: Jackie Casal (KID CLASS)
9:30 – 10:30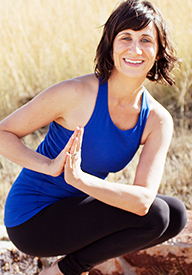 This Yoga Brunch class will be taught by Jackie Casal. For the past 12 years, Jackie has been passionately teaching and practicing yoga in Denver, CO. Believing that yoga can awaken us to the vast capacity of our hearts, minds and spirits, her intention is to empower her students to live boldly and authentically. Jackie's classes are a combination of enlightening inspiration, graceful movement, alignment and encouragement. Through her flowing sequences and heart centered intention she creates an environment for each student to blossom into his or her greatest expression of each yoga posture, and brightest self. Visit
Jackiecasalmahrou.com
for more information or take an online class with her on
YogaDownload.com
.